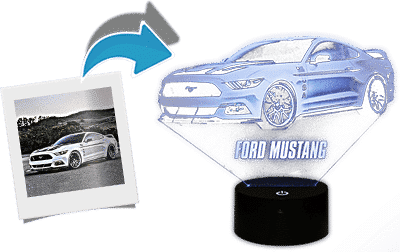 Are you a big-engine enthusiast? Choose from our designs below, or create your own!
We offer lots of 3D designs or photos of various different cars, motorcycles… But you can create your own customised lamp using a photo of your choice.
Create your very own lamp in just a few clicks!
Showing all 3 results