Description
16 colour PREMIUM White LED Base. Touch-sensitive + remote control
Please note! If you buy an illuminated base as a replacement for the one you have, please make sure that you bought your original plexiglass plaque from our website. We cannot guarantee the compatibility of our products with bases from third parties.
Thanks to the illuminated base for the 3D LED Lamp Clock available on Pictyourlamp.com, you can change the colour of your 3D LED Lamp whenever you like without even having to move, thanks to its remote control.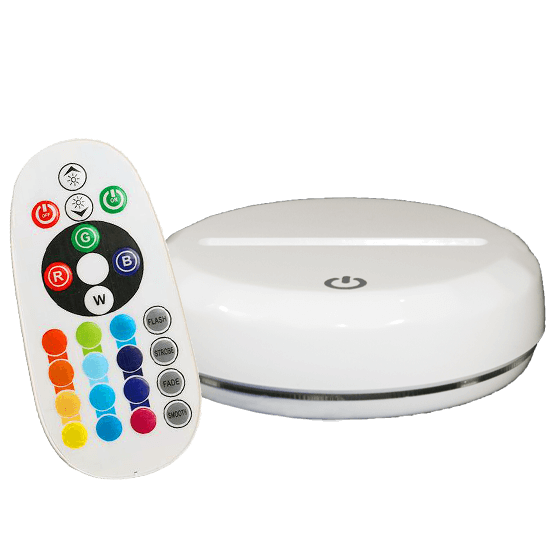 Diameter of the base: 10 cm
Height: 3 cm
Material: ABS
Operation:
– 16 colour lights
– Functions: Fixed colour + 4 automatic colour-change modes: gradually speeding up or slowing down, or fast/slow flashing.
– Adjustable light intensity.
Technical details:
– Connection via USB cable
– Micro-USB output
– Output voltage: 5V
– Lights wattage: 5W
Scope of delivery:
– The base
– Remote control
– USB cable